Tourism in Benidorm and surroundings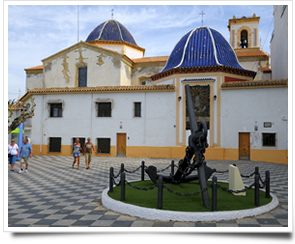 BENIDORM is the leading tourist enclave on Spain's Mediterranean coast. It has a complete range of facilities and services to accomodate various millions of national and foreign tourists each year. Skyscrapers, avenues and newly opened streets in this busy urban centre facing the sea have been created to offer a modern yet tasteful city for holidays and fun.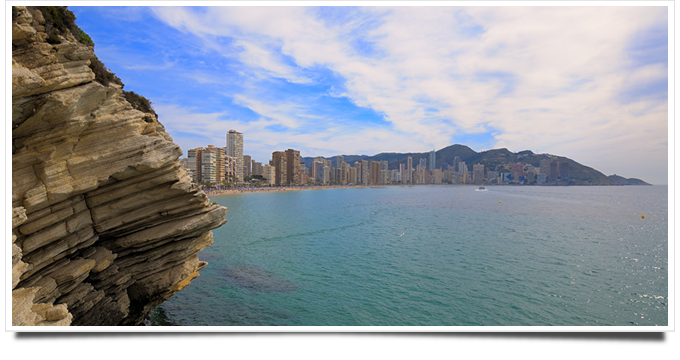 Benidorm is a funny city.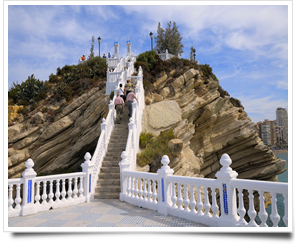 One of the main reasons for Benidorm's success as a tourist resort and holiday centre lies in its ability to offer wide and varied entertainment to all; children, young people and the not so young.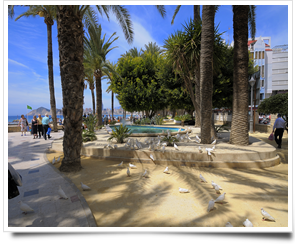 The sound of live music fills the atmosphere, with the concerts, and live performances of the most popular artists, or with the continuous succession of festivities, iluminating the nights of the "fallas" or "hogueras" with the spectacular colours of the firework displays.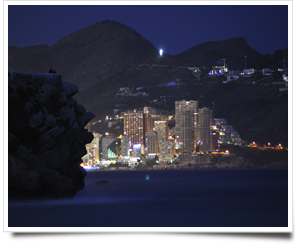 Funfairs, aquatic attracions, centres for tennis, squash, golf, athletics, or go-karts, light aircraft, swimming, even martial arts. The calm clear waters are ideal for sailing competitions, motor-boating, rowing, fishing or underwater swimming, and other activities which can complement the delights of periods of leisure.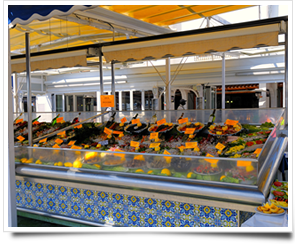 Benidorm is a privileged place, with an exceptional climate all year round. Surrounded by mountains and trekking paths for nature lovers. The exceptional microclimate allows you to enjoy your holiday at any time of the year.
Its clean transparent waters of the bay are unsurpassable scenic for the practice of nautical sports. Such as cable – ski paracending, submarining off the Peacock Island or a comfortable boat trip around the bay and neighbouring beaches. For those of you who prefer a quieter holiday you can just swim in the warm seas or bathe on the golden sands.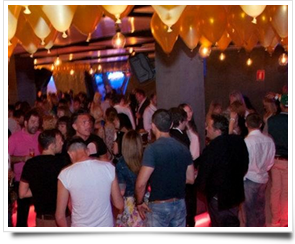 Relaxing, Sporty, cultural, frenzied nightlife, entertainment and many more fun packed activities, make Benidorm ideal for all ages.
The abundance of bars and restaurants in Benidorm means you can sample dishes of all origins from refined and exotic to simple traditional cooking.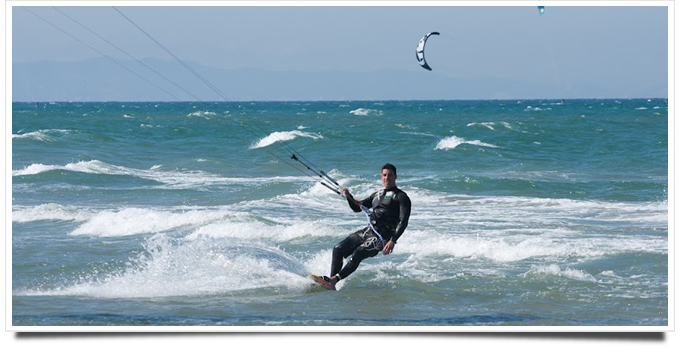 BY CAR
Driving from the Spanish-French border along the A7 Motorway direction south. The A7 is part of the european motorway network which is accesible from all the countries of Northern Europe.
BY TRAIN
The spanish railway company, RENFE connects Alicante (at 40 Km from Benidorm) with all the railway networks. The remaining distance is covered by a narrow train track (FEVE) or by Bus.
BY AIRPLANE
Alicante's Airport, at 50 Km connects to Benidorm by motorway. Located at a 45 min. flight from Madrid and a 2 or 3 hours flight from the major european cities.
BY BUS
Most of the major european bus companies offer tickets directly from your city to Benidorm. Ask your local Travel Agency.